Salvador Dali Bio: Part I
Part I of Salvador Dali's biography encompasses the years 1904-1934. Pablo Picasso, Andre Breton, and Louis Bunuel are but a few of the renowned people the artist meets during these three decades. Maximillians Fine Art, Inc. is an authentic seller of Dali's masterpieces that he created in the later years.
On May 11th, Salvador Felipe Jacinto Dali Domenech is born as the second child to Salvador Dali Cusi and his wife Felipa Domenech Ferres, in the town of Figueres, Spain. Salvador Dali is given the same name as his brother, who died in infancy.
Birth of his sister Anna Maria.
Attends the municipal kindergarten.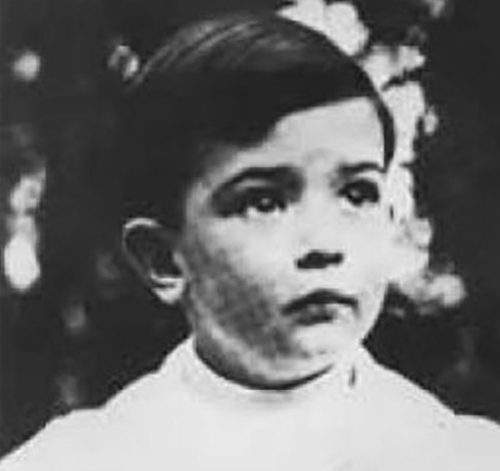 Attends the Immaculate Conception primary school, run by the Christian Brothers. Learns to speak French at school.
Receives his first set of oil paints from the German artist Siegfried Burmann, who is staying in Cadaques, Spain.
Sent to the country home of the Pichot family for health reasons.
Attends secondary school, through 1921.
Attends classes at the Municipal Drawing School, given by Señor Nunez. Señor Nunez, who received the Prix de Rome for engraving, teaches the young artist the techniques of chiaroscuro and original engraving.
Takes a strong interest in works by the Cubists.
Creates drawing for the popular Catalan magazine Patufet.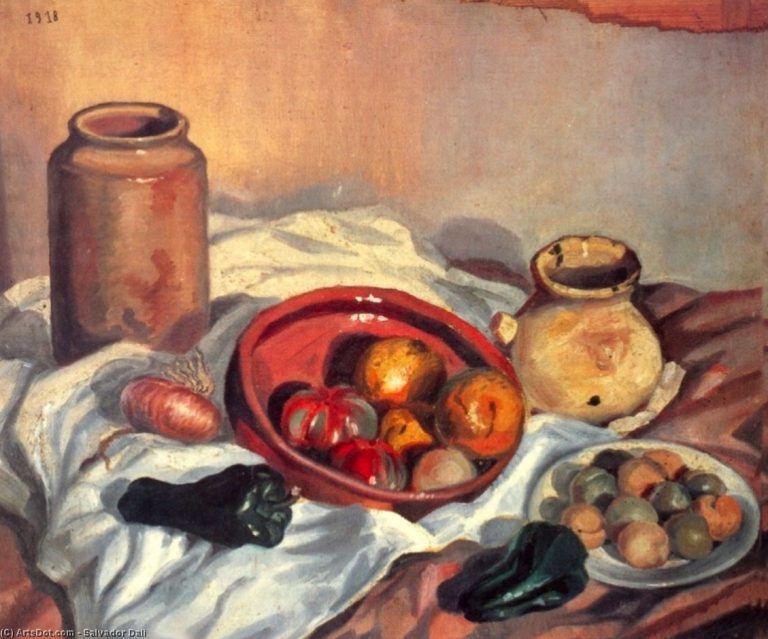 STILL LIFE, 1918 BY SALVADOR DALI
In January, Dali participates in his first exhibition, where his first paintings are sold.
Articles about and by Dali are published. Receives artistic praise from a local newspaper.
February 6th, Felipa Domenech Ferres, Dali's mother, dies of cancer.
Dali passes his entrance examination to the Academia de San Fernando in Madrid.
Dali develops close friendships with Louis Bunuel and Federico Garcia Lorca in the Residencia de Estudiantes.
In January, exhibits eight works in the Catalan Students Association collective show at the Dalmau Galleries in Barcelona.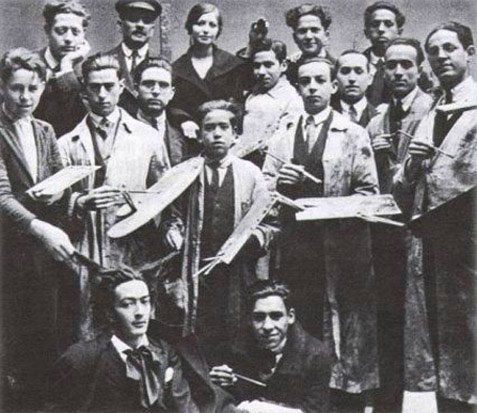 DALI (BOTTOM LEFT) WITH FELLOW STUDENTS, 1922
On October 22nd, Suspended from his studies at the Academia for disciplinary reasons.
Returns to Figueres, sees his former teacher Juan Nunez and begins making prints.
His father buys him his first printing press.
On May 24th, imprisoned in Figueres as a reprisal against his father's political activities.
Spends thirty days in jail in Ginora.
Returns to his studies at the Academia de San Fernando.
November 14th, the first one-man exhibition at the Dalmau Galleries in Barcelona. He shows fifteen paintings; the show is a big success. Picasso visits the exhibition and praises the work.
Ramon Pichot, Dali's early supporter, dies.
April 11th-28th travels to Paris and meets Pablo Picasso at his studio.
June 14th, permanently expelled from Academia de San Fernando for refusing to be examined in "Fine Art Theory."
Federico Garcia Lorca publishes his "Ode to Salvador Dali."
Death of the architect Antonio Gaudi, who will appear in later writings by Dali.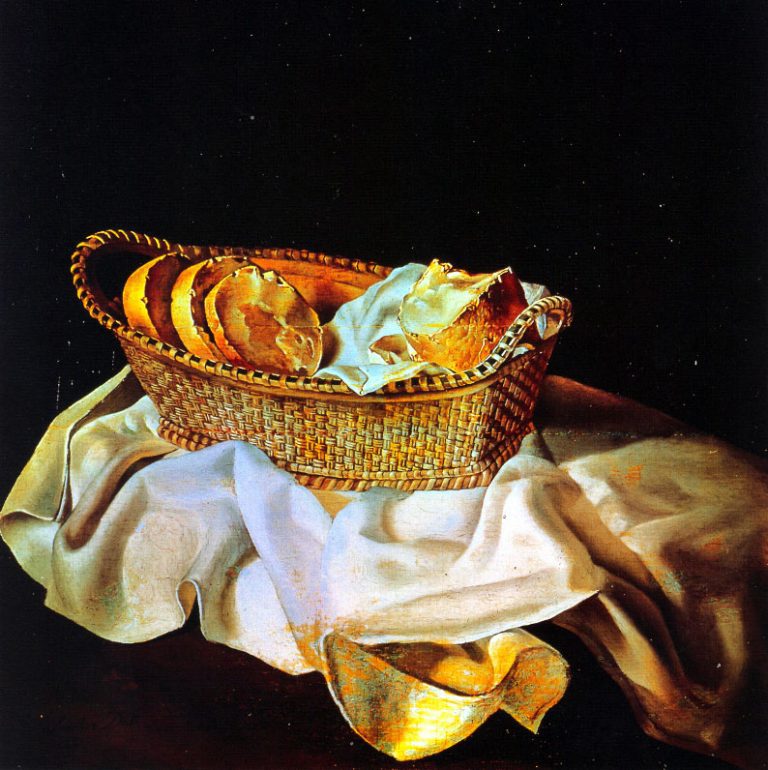 THE BASKET OF BREAD, 1926 BY SALVADOR DALI
January 14, a second one-man show at Galleries Dalmau, showing twenty-one paintings.
September, Joan Miro visits Dali in Figueres, Spain.
Completes twelve months of compulsory military service in the Castle of San Fernando in Figueres.
March, contributes and publishes "Yellow Manifesto" Returns to Paris where he signs his first contract with the dealer Camille Goemans.
Shows three paintings in the 27th Carnegie International Exhibition in Pittsburgh
In January, collaborates with Louis Bunuel and makes the film "Un Chien Andalou," which has its first showing in Paris on June 6th.
In the summer, meets Gala Eluard in Cadaques, Spain while vacationing.
November 5, the first one-man show in Paris is held at Goemans Gallery, and eleven paintings are exhibited.
Formally invited to join the Surrealist group in Paris.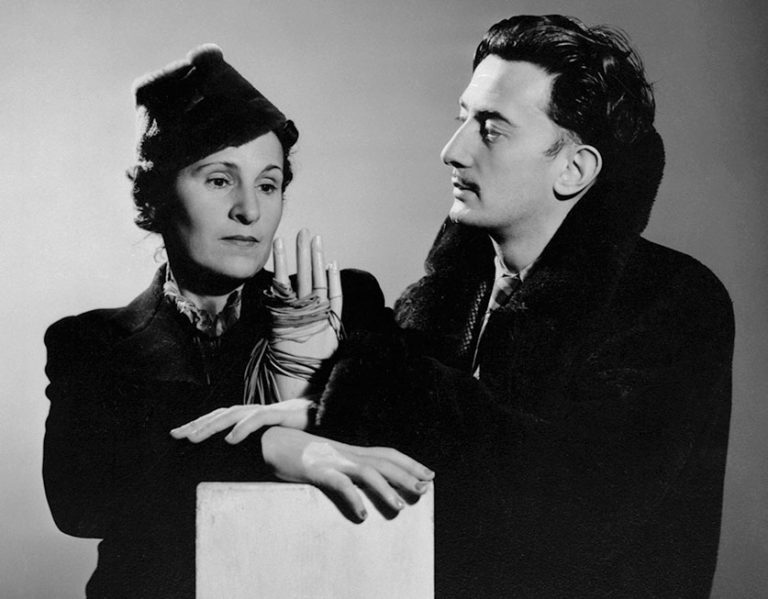 Buys a fisherman's cottage with Gala, in Port Lligat, Spain near the town of Cadaques.
Has a break in relationship with his father.
Writes and illustrates "La Femme Visible," dedicated to the Gala.
Paints, "The Average Bureaucrat."
First one-man show at the Pierre Colle Gallery in Paris. Begins to produce Surrealist objects and sculptures.
Paints, "The Persistence Of Memory."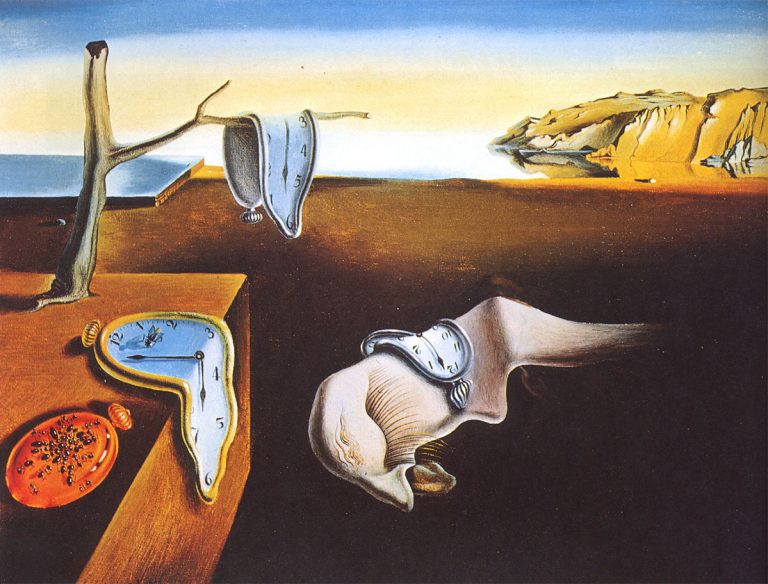 THE PERSISTENCE OF MEMORY, 1931 BY SALVADOR DALI
January 30, Dali and Gala are married in a civil ceremony in Paris.
Makes the first trip to New York after receiving a $500 loan from Pablo Picasso.
Successful exhibition at the Julien Levy Gallery in New York. Paints "The Spectre of Sex-Appeal" and "The Weaning of Furniture Nutrition."
Albert Skira publishes forty-two original engravings by Dali, titled "Les Chants de Maldoror."
Has a fallout out with the "Pope of Surrealism," Andre Breton.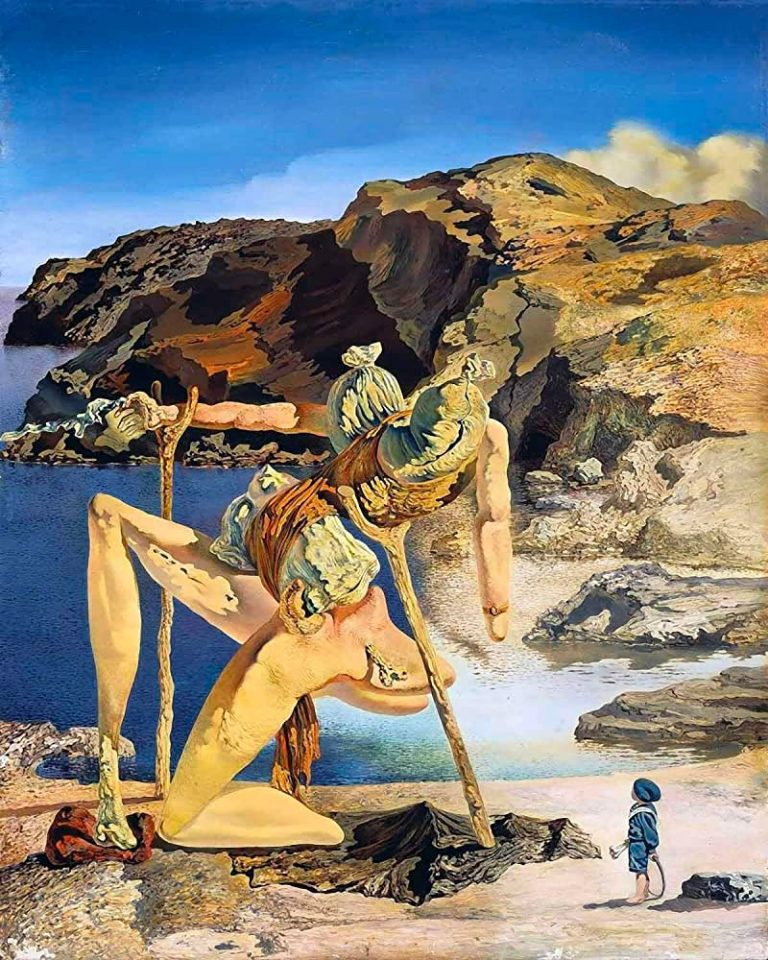 THE SPECTRE OF SEX APPEAL, 1934 BY SALVADOR DALI